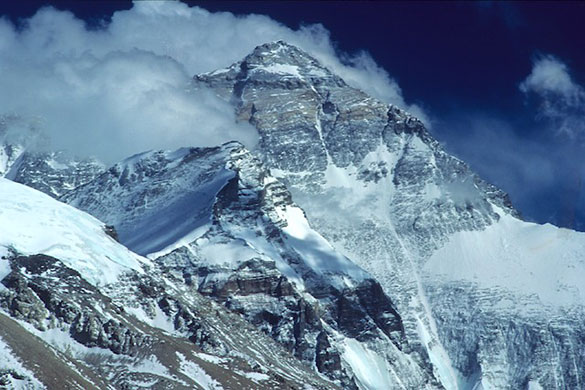 Have you got six months off? Do you fancy a long walk? If so, World Expeditions may have just the holiday for you. They have become the only trekking outfit to offer a guided trip along the first completed section of the Great Himalayan Trail (GHT).

Stretching for 1,700km along the length of Nepal, the GHT will take you a mere 157 days to complete. You'll see eight of the world's 14 peaks over 8,000m, including Everest, and cross passes reaching up to 6,000m, climbing a total of 150,000m.
Wow. Just Wow
. In my twenties, I considered 6-7 miles a day sort of short for a hike, but 4000-5000 feet elevation gain per day my outer limit, and certainly not a daily routine. This trek would be 6-7 miles per day, but roughly 3000 feet elevation climb along with that.
Sounds grueling, but spectacularly worth it. The photo is from
a gallery here
. And more is planned: soon the trail will span the Himalayas from their eastern to western ends.
Eventually, the trail's originators hope it will stretch from the mighty 8,000m peak Nanga Parbat in Pakistan, considered the westernmost outlier of the Himalaya, to Namche Barwa in Tibet. It will connect five Asian countries - Bhutan, China, India, Nepal and Pakistan. That version will stretch for 4,500km, a with a predicted completion date of February 2011.
There's a link in the article to a free map of the trail, but it's not loading for me. I suspect their server may be overwhelmed by people like me.